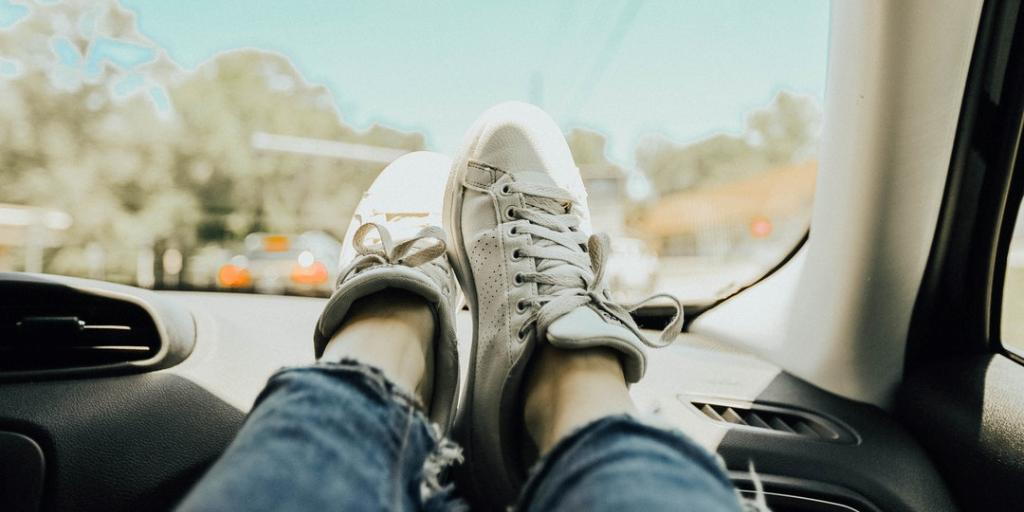 Sitting with your feet propped up on the dash of the car is the subject of many a country and western song or celebrity photo. But, did you know that some serious injuries can be incurred if you were suddenly involved in an auto accident while in that position?
After a serious head-on collision where the airbag threw a woman's feet into her face causing multiple injuries, the Chattanooga Fire department has been spreading the word about the danger of riding in the car this way. Their message has gone viral . 
Although everyone else involved in this particular accident walked away with bruises, this woman faced a broken nose, femur, arm and ankle. It was a month before she could walk again after several surgeries.  
And she was lucky.
Another woman who took a nap while her boyfriend was driving didn't fare as well. She had her seat reclined and her feet up on the dash when their car collided with a tractor-trailer in front of them who slammed on his brakes after a collision happened in front of his truck with another car and a motorcycle. The young lady's legs were hit by the airbag as it deployed at 200 mph, pushing her knees into her eye sockets. The resulting injuries left her feet broken and disfigured, her pupil permanently dilated, her face fractured, and her brain injured to the point that she is now a 13 year-old mentally . Although she might have sustained injuries in this accident if she had been sitting properly in the car, they certainly wouldn't have been as severe as the ones that occurred because of her odd position when the airbag went off.
Automobile safety equipment is designed for "normal" car-riding posture. Feet on the floor, seatbelt across the torso and an upright position. Even having your car seat reclined back too far can cause terrible spinal injuries in an accident when your body slides forward towards the floorboard of the car. 
Please, be careful when riding in the car, especially on long trips and when you get tired. Take a break instead of reclining to sleep. Be sure your are buckled into a seat belt. Your life may depend on it.