Sports Injury Treatment with Our Chiropractor in Tulsa
The majority of sports injuries directly affect the body's musculoskeletal system. These injuries commonly include soft tissue injuries such as sprains and strains, shoulder injuries, patellofemoral pain syndrome (runner's knee), and repetitive motion injuries such as tennis or golf elbow (carpal tunnel syndrome). Sports injuries also sometimes include spinal injuries which are typically incurred in slip and fall accidents or collisions including whiplash and herniated discs. At Cole Chiropractic Clinic, our chiropractor in Tulsa enjoys helping patients heal from sports injuries, prevent future injuries, and improve athletic performance.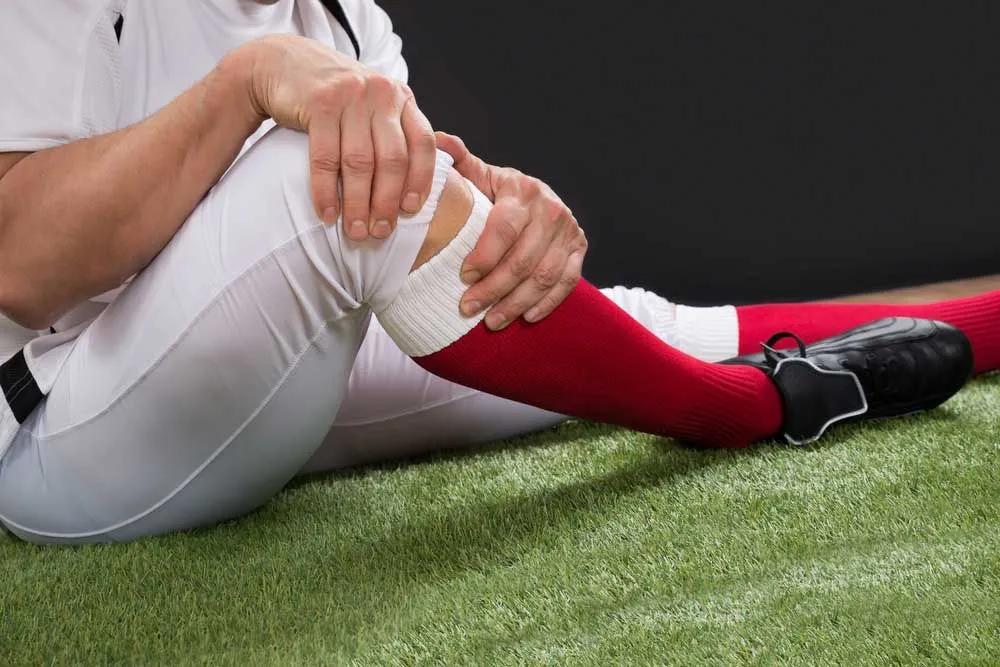 Sports Injury Treatment in Tulsa: Techniques and Therapies
We use a variety of treatment techniques and therapies to assist injured athletes with the healing process. Our sports injury treatment in Tulsa includes techniques designed to accelerate healing while limiting the formation of scar tissue to preserve a normal range of motion, flexibility, and improve physiological balance. In addition to spinal manipulation, ultrasound therapy, and nutritional counseling, our comprehensive list of holistic therapies and treatments include:
Graston Technique - The Graston Technique uses instruments to gently mobilize soft tissue with the specific goal of both loosening and releasing scar tissue and reducing muscle tension to relieve pain and accelerate healing.
Kinesio Taping - We use Kinesio Taping to support the body while it heals. Kinesio tape can be used to both constrict overly loose muscle groups and stretch overly tight muscle groups.
Active Release Technique (ART) - A movement based massage therapy technique, ART uses a combination of movement and massage to target and accelerate healing within the body's soft tissues: nerves, fascia, muscles, tendons, and ligaments.
Strengthening Exercises - Our sports injury strengthening exercises are designed to target weak muscle groups, primarily within the body's core, to improve physiological balance, relieving stress from the injured part of the body, while also strengthening it to prevent future injury.
Athletes at all levels of a performance benefit from our comprehensive menu of sports performance and sports injury treatments and therapies. Sports injuries can happen at any level, and chiropractic care will help you heal more quickly, reduce your risk of re-injury, and improve your athletic performance.
Improve Performance with Our Tulsa Chiropractor
If your spine displays signs of scoliosis, your athletic performance could be affected. Scoliosis upsets your body's natural balance, affecting your ability to perform – no matter which activities you enjoy the most. Using gentle, time-tested chiropractic techniques, our Tulsa chiropractor, Dr. Christopher Cole will help correct your spine's curve, balancing your body, improving your athletic ability, and allowing you to participate in sports with a reduced risk of injury and associated pain. Contact our office at (918) 664-2273 for more information, to schedule a sports injury or scoliosis appointment, or to schedule your free new patient consultation. We look forward to helping you play.