Conditions Treated at Cole Chiropractic Clinic
At Cole Chiropractic Clinic, we know that every patient needs a unique treatment plan, to reflect their own unique symptoms and needs. Chiropractic care is a holistic approach to wellness, so our team is committed to eliminating pain and helping patients heal by targeting the source of their symptoms. Once we understand your condition and how it affects your body, we can customize a chiropractic regimen that is designed to help you heal.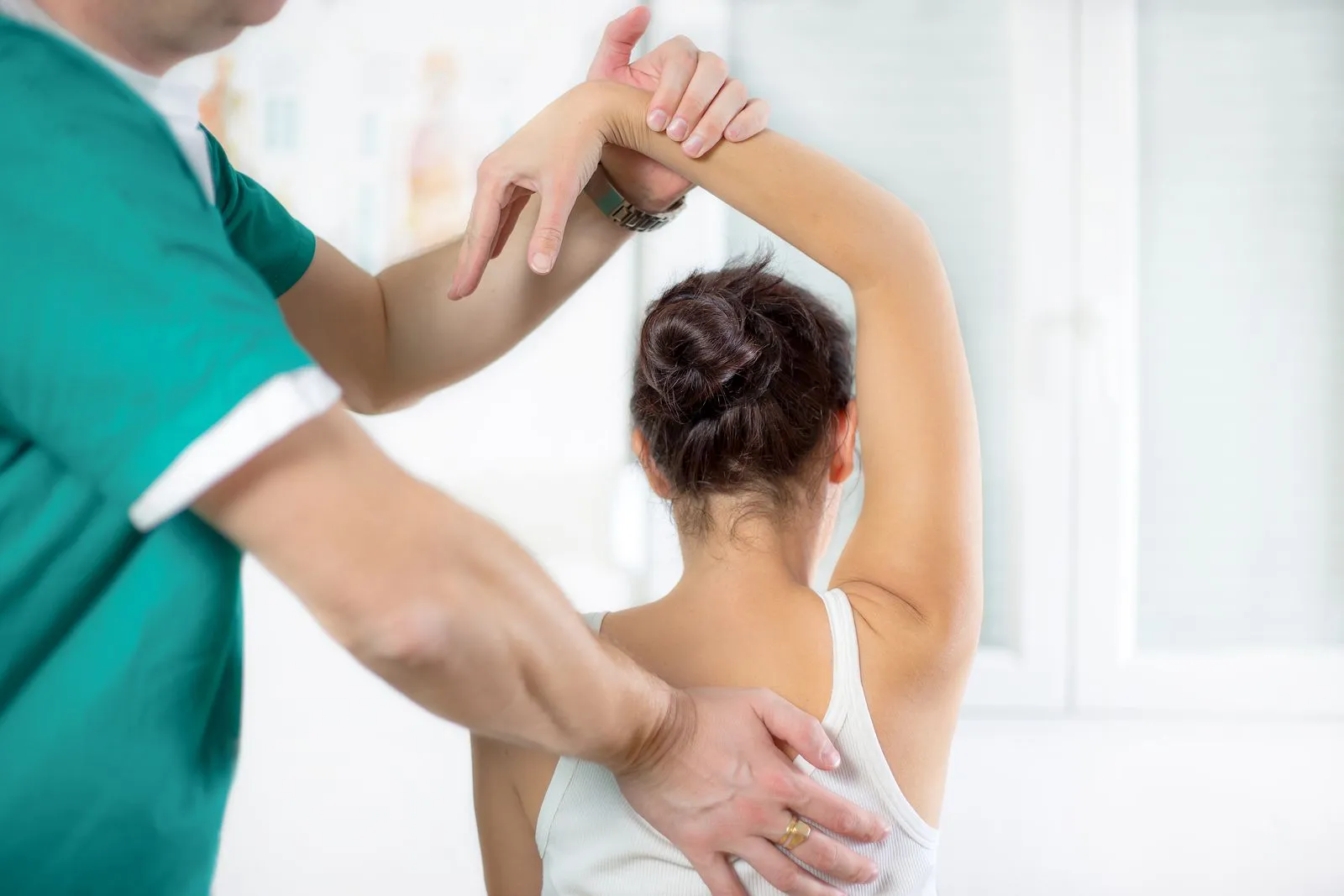 Our chiropractor in Tulsa offers natural paths to pain relief for the following conditions and injuries:
Whiplash & Other Auto Accident Injuries
Even mild auto accidents can cause serious sprains, strains, and spinal injuries. Whiplash is one of the most common auto accident injuries, occurring when the head is jerked back and forth with sudden force. Misalignment or cervical disc injuries may also occur, causing painful pressure in your back and neck. We'll help your torn or damaged tissue heal, correct any slipped or misaligned discs, and offer natural pain relief as you heal.
Lower Back Pain & Sciatica
The sciatic nerve originates in your lower back and has endings in both legs, so lower back pain may spread down the buttocks and legs without proper chiropractic treatment. Sciatic nerve pain often occurs on one side of the body, and radiating leg pain or numbness are good indications that there's unnatural pressure on your sciatic nerve roots.
Mid Back Pain & Pain Between Shoulder Blades
Headaches & Migraines
Muscle tension is one of the most common causes of headaches, but nerve compression, poor nutrition, spinal injuries, and a variety of other conditions may also cause debilitating head pain. We'll help reduce your pain by relieving pressure and tightness, while working toward long-term ways to prevent future headaches and eliminate recurring sources of stress and tension.
Pregnancy Related Symptoms
The physical changes associated with pregnancy can cause a variety of painful and inconvenient symptoms, such as muscle tightness, water retention, and spinal misalignment. To keep you comfortable during pregnancy and help prepare your body for childbirth, we offer prenatal chiropractic care in Tulsa.
Of course, our services don't end with these chiropractic problems. We also offer chiropractic care for the following injuries and conditions, among others:
Neuropathies & Numbness
Scoliosis
Hip and Groin Pain
Sports Injuries
Children's Chiropractic Conditions
Knee, Shoulder, and Hand Injuries
Lumbar Disc Injuries
Neck Pain
Schedule A Consultation With Our Tulsa Chiropractor
New patients receive their first consultation for free! Schedule an appointment at Cole Chiropractic Clinic to take advantage of this special new patient offer. During your first consultation with our Tulsa chiropractor, we'll learn about your symptoms and evaluate your body to help steer our treatment recommendations.